Basic idea is swap of solar panels from horizontal instalations on the earth into the vertical system to replace zero effective constructions.
We are representing producer with European certificate for Solar Sound Protection barriers and Solar Fences.
Solar noise-barriers we consider as an alternative solution with economical revenue in respect to standart anti-noise solutions.
Application in Traffic infrastructure is coming to be significant topic in connection with the growing number of the technologies used for the traffic management in the cities and in the outer areas. Todays installations of the Noise barriers and protection fences against animals surrounding the traffic infrastructure could bring not only the protection but also the source of energy for Telematic systems, electronically systems for tunnels, or even source for future electromobility.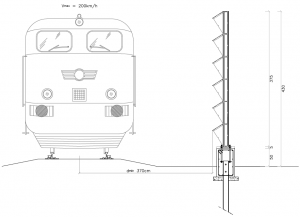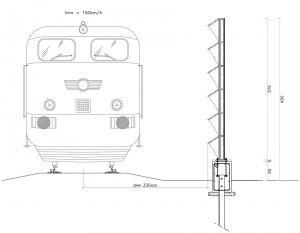 Solar fences is possible alternation not only to protective fences on the traffic infrastructure but it can be considered as the solution in industrial parks, surrounding of the sporting facilities, and public facilities as schools and kindergartens.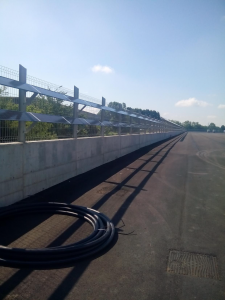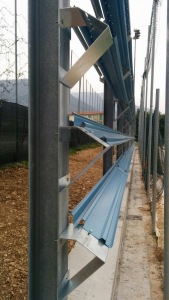 Instalation of the Solar fences is possible in different modifications, direkty on ground or on the concrete base.
Construction system is designed the way that it is possible to use the segments as the base for all the electrical installations and connections, technically hidden.
Each panel is easily exchangeable thanks to patented connection system.
System of panels is possible to connect in serial or paralel mode based on the needs and calculations for the use.